Rock 'n' roll as told by women in Gusher magazine
Rock music has historically been male-centric, from the rockstars to the people writing about them. As music journalist Jes Skolnik recently pointed out, men have been overvalued in music media and controlling much of the dialogue up until the past five years. Though the industry is becoming more inclusive, top editor and publisher positions are still dominated by men. What types of voices are we missing out on?
Written and created entirely by women and genderqueer creatives, Gusher magazine provides some needed respite with their diverse, intelligent perspectives on rock 'n' roll. We recently came across She Shreds, a magazine dedicated to women guitar players, which sits nicely next to Tom Tom, the title celebrating female drummers. It's good to see this genre of feminist music magazines expanding.
By spotlighting underrepresented voices in rock culture, Gusher creates a more contemporary, relevant picture of the scene while nodding to the roots of rock with their nostalgic 70s style design. And as co-founders and editors Juliette Younger and Isabella Trimboli tell me from their base in Sydney, that's significant because big music publications tend to bask in the glory days of rock, covering the same bands with rapidly diminishing appeal. Read on to find out more.
I think it's important to note that Gusher isn't just about showcasing female musicians, it's told from a women's perspective. What did you think was lacking in the male-dominated rock music media?
Isabella: Traditional rock music magazines are just so entrenched in the past. They indulge in the former glory days of rock music, and cover the same artists over and over again. They are also completely male-centric, with most rock music magazines created and written by men, with only male readers in mind.
Traditional rock music magazines are just so entrenched in the past. They indulge in the former glory days of rock music
We were just tired of what they were offering, and wanted to create a space where women and non-binary people have authority on who and what we talk about when it comes to rock music and culture. We also feel like there are a ton of exceptional rock musicians making relevant, interesting and groundbreaking work, and we wanted to put a spotlight on their amazing work. To us, it's important to create a publication that captures how rock music remains relevant and is still evolving in today's cultural climate.
What are some examples from issue two?
We commissioned pieces about politically minded Downtown Boys, profiled hardcore/rap group Ho99o9, and included a piece about how Lil Uzi Vert is revitalising Emo music for young rap fans. We also wanted to support writing and criticism that goes beyond your standard review or Q&A interview, which has become the norm for music media — especially in Australia. In this issue, we have comics about bad gig etiquette, a personal essay on Lana Del Rey, alongside long-form profiles of a range of different contemporary artists.
How did you come across Mary Adams, the knitter of Lou Reed-themed jumpers?
Juliette: I was deep in a Youtube wormhole, re-watching that brilliant, infamous footage of Lou Reed at a press conference at Sydney Airport in '74 — you know the one where he's sitting there with his bleached blonde, Rock 'n' Roll Animal hair, sipping on a Bloody Mary, sunglasses on, giving the most arrogant, sarcastic responses to questions about drugs and his "antisocial behaviour" to the squarest bunch of Australian reporters you could imagine? It's great.
Anyway, I spotted a girl in the background on the pan out wearing this incredible knitted Transformer jumper. I immediately needed that jumper for myself so searched to see if I could find something similar online. I ended up coming across this old news article about Mary Adams (below), an Australian woman in her sixties who was exhibiting her Lou Reed jumper collection at her hometown art gallery. Turns out that girl at the press conference was one of Mary's customers from her days selling these jumpers at a Sydney flea market. Lou himself had even custom-ordered a bunch for him and his crew after seeing this girl!
Mary still sells her hand-knitted jumpers online, all these years later. I had to reach out to her. A big part of Gusher's ethos is celebrating women who are unashamedly passionate and fanatical about music. Mary is just that. And I deeply respect her craft! Her work is beautiful, and capturing that apathetic stare in wool cannot be easy.
Why did you want to feature Angel Olsen on the cover?
Isabella: Both Juliette and I thought she was the perfect embodiment of all that we stand for at Gusher. She's an incredibly talented musician who has complete creative control over her music and her image. Prior to her latest album, her work was largely acoustic folk music. My Woman saw her releasing an album that was recorded live, directing her own music videos and challenging lazy and reductive conversations about her work in the press.
We were also really drawn to all the topics she explored on that record: self-determination, authority, navigating selfhood and reckoning with romances and female friendships. I think one of the best things she said during our conversation was when we were talking about the song Sister, and how she drew inspiration from Italian novelist Elena Ferrante's exploration of female friendships. She said: "[Your female friends] have seen you be really shitty and change and do embarrassing things… If they're still there after that, it's worth talking about." I think that's so true. It's really cool to hear someone talking about female friendship in their music.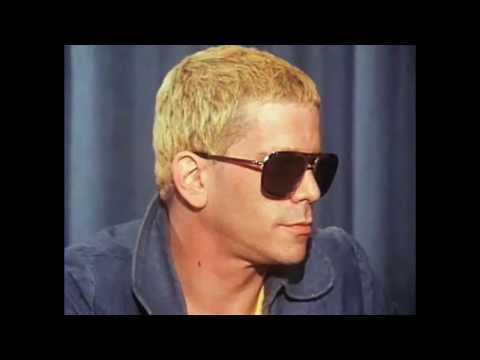 The magazine has really fantastic styling — what are your backgrounds?
Juliette: Thank you! I designed and art directed the magazine without any training or experience — I come from a more academic background. But I've always obsessed over art, particularly pop art, stylised photography, punk band posters and album art. I'm attracted to bold, colourful graphics, and am genuinely excited by the combination of typography and imagery. Because I don't have any formal training in design, I tend to follow my instincts over any particular design conventions, and I think perhaps that sense of fun and experimentalism is reflected in the style and feel of the magazine.
Juliette: We're currently working on our third, annual issue for release later this year. With every issue we're lucky enough to meet and work with new incredible writers who have so much to contribute to our cultural understandings of rock music today. Hopefully, some day soon we can make our annual edition biannual… maybe even quarterly.